Framingham Public Library Foundation
Open the Door to Tomorrow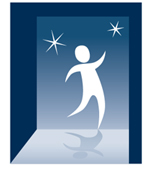 The Trustees of the Framingham Public Library (FPL) established the Framingham Public Library Foundation (FPLF) to create a legacy for the future of both Framingham libraries.
As the Foundation is a 501(c)(3) organization, your contributions are tax deductible.
The Foundation's long-term goal is to create an endowment fund that will supplement, but not replace, funds received from the Town of Framingham.
The Foundation's first goal was to raise $600,000 to help offset the town's cost of building a new McAuliffe Branch Library.
With the help of hundreds of generous donors, we achieved that goal, and the Foundation presented a check for that amount to the town at Town Meeting on October 20, 2015.
While the official opening date of the McAuliffe Branch was February 16, 2016, dedication of the new 17,000 square foot state-of-the art building took place on Sunday, May 15, 2016. About 200 Framingham residents turned out for a celebration that featured music provided by The Belfast Cowboys, a local band  refreshments, childrens' activities, as well as speeches by local dignitaries, representatives from Framingham's legislative delegation, representatives of the Veterans of Foreign Wars Post 929, and by the chair of the Massachusetts Board of Library Commissioners, Mary Ann Cluggish.
Between February and August 2016, 117, 576 visitors walked through the doors, patrons borrowed 145,000 items (77% from the Branch's own shelves), and staff issued 1,645 new library cards. The in-library Internet saw more than 6,000 uses, more than 25,000 patrons requested Reference services, more than 1,000 participated in the Summer Reading Program, and more than 2,000 attended other programs.
The Foundation's current goal is to help pay for audio/visual equipment for the Costin Room at the Main Library. With the new broadcasting equipment citizens at home will be able to watch Library programs in real time. Contributions in any amount are greatly appreciated. Checks (payable to the Framingham Public Foundation, Inc.) should be sent to the Framingham Public Library Foundation, Inc., 49 Lexington St., Framingham, MA 01702.